Page 1 of 6 • 1, 2, 3, 4, 5, 6


---
The World Alliance National News Network is open to any World Alliance member to post their local news feeds and share to others what's going on within their territories! Specifically, this must have something to do with roleplay domestic news exclusively!
It is expected that "National News" won't expect any rebuttal news from other nations as these are all local news! But it is encouraged that "National News" will provoke other nations and instill jealousy on how good your country is internally or show other nations what's inside your country! :-)
Moderator




Posts

: 147


Join date

: 2016-11-01



SURPRISE RESULT IN ROYAL ELECTION


Meridia Kaltra-Desere Thermala Crowned High Queen
Clan Thermala, All Honorias Unprepared for Kaltra-Desere's Arrival
Isauria, Honorias:
Word arrived late this afternoon that the High Clans of Honorias have selected Meridia Kaltra-Desere Thermala to succeed her mother, Desere Dya-Gomria, as High Queen of Honorias and the Gaivarvara. The decision, supported by fourteen of the twenty clan matriarchs, is unprecedented in Honorian history, sparking concerns that Clan Thermala's favored daughters, including Toria Enesa-Desere and Milana Trila-Careni, have been or will be purged from the clan's political structure. The High Clans as a whole gave no indication prior to the election that they would vote against the established leaders of Clan Thermala, whose matriarchs have ruled Honorias for more than sixty years.
Meridia Kaltra-Desere Thermala was the fourth daughter and the sixth of ten children born to High Queen Desere Dya-Gomria. Though Kaltra-Desere remained almost unknown to the wider public throughout her early life, her exploits as a student at the High Academy of Isauria and her denunciation of national education policies limiting students' exposure to foreign ideas caught the nation's attention. Kaltra-Desere left the High Academy without finishing her education as a result of her opinions, and within a year the Royal Household announced her engagement to Tolireo Hermatta, a Foreign Guard commander of some renown. Kaltra-Desere celebrated her wedding to then-Foreign Commander Hermatta at the conclusion of his term of service four years ago, and left Honorias for his homeland in Eslania with his retiring company under arms. No reports of her whereabouts or wellbeing reached Honorias from that time until her unexpected arrival in Isauria two days ago for the funeral of her mother High Queen Desere. As was reported at the time, Kaltra-Desere's appearance at the event was highly irregular, as news of Her Majesty's death was not made public outside of Honorias to anyone besides neighboring heads of state, and no foreigner's wife would be expected, or normally permitted, to attend. Similarly, Kaltra-Desere's marriage to Mr. Hermatta, regardless of his service in Honorias, should have prevented her from taking part in any Honorian political proceedings.
As such, Kaltra-Desere's election as High Queen of Honorias has shocked political experts in the capital and elsewhere. Numerous clanswomen from Thermala, Usella, Doria, Velremi, Sorele, and Arthona, whose matriarchs all cast votes against Kaltra-Desere's elevation, are known to be appealing to the matriarchs in support of the decision, as well as lesser clanswomen in the supporting clans and the Council of High Commanders, to determine if the election of a foreigner's wife can be allowed under Honorian law and tradition. There is no word thus far as to the likelihood of these discussions bearing any fruit, but it is known that Kaltra-Desere and her husband Mr. Hermatta are also in discussions with the Council of High Commanders, probably to ensure that there is no resistance among their ranks when Mr. Hermatta becomes Lord Commander upon Kaltra-Desere's coronation as High Queen Meridia.
If the High Clans' decision stands, the coronation will take place in one week's time in Temple Kalomora.
* * *
IN OTHER NEWS:
Silence from Eurussia Causes ConcernNew Teddyland: Rabbit President-Elect "Strong Silent Type"
Last edited by Honorias on Mon Nov 28, 2016 1:43 pm; edited 1 time in total (Reason for editing : For some reason the forum moved my color code and I had to correct it.)



Posts

: 97


Join date

: 2016-11-25



LORD COMMANDER HERMATTA: ESLANIAN ARCHDUKE?


Shocking Revelation as Lord Commander Returns Home
Lord Commander Tolireo Hermatta prior to his departure from Isauria this morning. Credit: N. Danes, Isauria
Tomelra, Eslania:
Honorias was treated to a rare shock as Lord Commander Tolireo Hermatta, husband of Her Majesty High Queen Meridia Kaltra-Desere Thermala, invited Honorian media services to join him as he returned to his homeland of Eslania for the first time since his wife was elected High Queen. Upon his arrival in Tomelra, the Lord Commander was received by well-known and easily recognized Eslanian nobles, ministers, and functionaries in a ceremony that made apparent the Lord Commander's importance to the Eslanian state. At that time, Lord Commander Hermatta gave a speech to the media of Eslania, captured also by Honorian reporters and cameras, and revealed himself to be Archduke of Eslania, Count of Tomelra and Reslias, and thus ruler of Honorias's closest and friendliest neighbor.
Lord Commander Hermatta greets a crowd of Eslanians upon his arrival in Tomelra. His identity as Archduke of Eslania is no secret to his subjects. Credit: N. Grecia, Tomelra
The Archduchy of Eslania, like the Crowns of Honorias, has long been considered an insular and isolated state. Typical of central Olympian nations, Eslania retains a strong noble class, the majority of which works outside of the international spotlight. Unlike Honorias, however, Eslanian diplomats normally rise to their positions in the civil service from common origins, taking on the risks of working abroad in order to serve their hereditary lords at home. Since opening dialogue with Honorias five decades ago, Eslania has become a primary supplier of Honorias's Foreign Guard, with a long list of distinguished foreign commanders serving in every corner of our nation at one time or another. The Lord Commander himself first came to Honorias as a commander of the Foreign Guard, leading two thousand Eslanian men at arms in combat against desert raiders in the east, and taking his turn in guarding the capital and the Gaivarvara when required. By revealing himself as Archduke of Eslania, Lord Commander Hermatta raises questions about every other foreign commander hailing from Eslania, both those of the past and those currently in service.
The Royal Household has not commented on this matter as of publication. However, one unofficial source replied to our questions with the statement, "His Highness has just said everything that you need to know already." High Queen Meridia and her daughter with Lord Commander Hermatta, Oriea Enesa-Meridia, remain in residence at the Nerai Palace. Questions about Enesa-Meridia's place in the Eslanian succession garnered no response.
* * *
IN OTHER NEWS:
Discussions Continue with Ravenholm EmpireHonorian Immigration Policy to Change?



Posts

: 97


Join date

: 2016-11-25



Dail and Senaid
Today Leader of the Green Party and Vice-President Amber Hayes and Lily De Mele President and Leader of the Libertarian Party Congrat the Dail and Senaid on creating a Goverment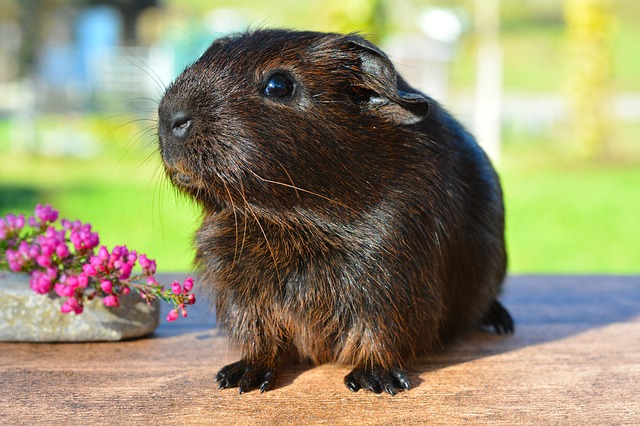 Dail
Leader of the Libertarian Party
Majority Leader: Joan Higos
Libertarian
Opposition: Clare Daly
Labour
Seats:500
150 Libertarain Party
155 Green Party
10 Labour
20 Independents
Rest Conservties and Empire De Trasna
Senaid
Leader Of Senaid: Vice-President Amber Hayes
Leader of the Green Party
Majority Leader: Micheal Mitham
Seats: 300
Opposition: Paul Isa
Conservties and Empire De Trasna
80 Greens
70 Libertarians
50 Conservties
50 Empire De Trasna
39 Socialists
10 Eco-Party
1- Independent
Last edited by Republic Of Trasna on Wed Dec 14, 2016 12:56 pm; edited 1 time in total
Protesting in the capitol has reached new heights today, as 80 protesters were arrested and one killed. It is unknown how the person was killed at this moment. The protest has entered its 5th day after a report emerged proving that the President and his Cabinet have been receiving money for voting on bills introduced.

The amount leaked on the documents show around 2.5 million dollars so far into an offshore bank account. Harroner Corp was the largest giver of 2 million. The money was for a veto on a bill passed by the House to limit the price on certain medications in the market.

The 80 protesters were arrested when the crossed a roadway barrier set up by security forces. The protesters were ordered to stay behind the barrier to prevent them from getting closer to the capitol building. When a large group crossed over, security forces sent tear gas and rubber bullets into the crowd. The large group started to run back to the protest but were cut off by riot police, arrested, and placed into blacked out buses. Most likely to be sent to the Augusta Detention Facility #2 for detainment. The will most likely be charged with civil disobedience, much like the other protesters arrested before. It can carry a fine of 2600 Credits and/or 4 months in jail.

Protesters are calling for the president to be forced to resign and a new government put in place. Next week when the House of Reps. returns and is expected to vote, to force the president to step down. There is some worry about what the government will look like after President Hammond and if his Cabinet and military leaders will step down peacefully.



Posts

: 31


Join date

: 2016-11-09





Vitami hosted it's annual Winter Music festival. Dozen of artists of known fame come to the nation and play there latest music made for just the occasion. the event ended at night with a latteran lighting to honor the many Vitamins that have died in the nations many different conflicts through out its history.



Posts

: 49


Join date

: 2016-11-07


Age

: 23


Location

: Joliet



Teddyland City Times
Amber Hayes Makes Angry Comment!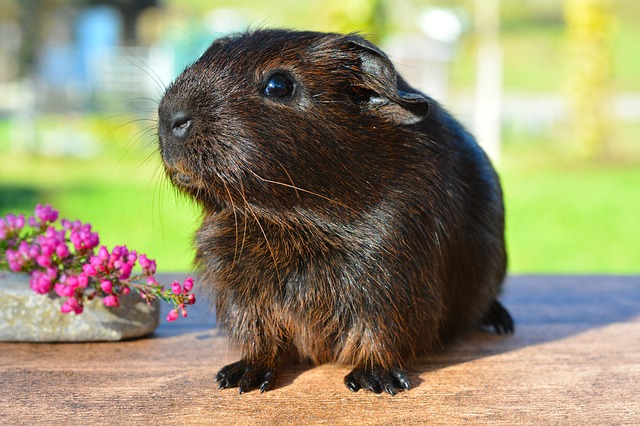 Amber Hayes made a comment into the debate into the goverment should say "Happy Hoildays" or "Merry Christmas". Amber Hayes then made a statement saying "These ungrateful College Safespace Gits are making my blood boil. Ungratful for a happy words well maybe we should say some bad stuff rather than Merry Christmas. Enjoy the Happy words weather it happy Merry Christmas Jasha Winter Soltice I don't care I want Happy Words! Go back to your Safe space where people are mean boring and say happy hoildays." Big reaction has stirred up in Teddyland with "The Association of Constantly Triggered College Students" has protested outside the Dail and are super triggerd.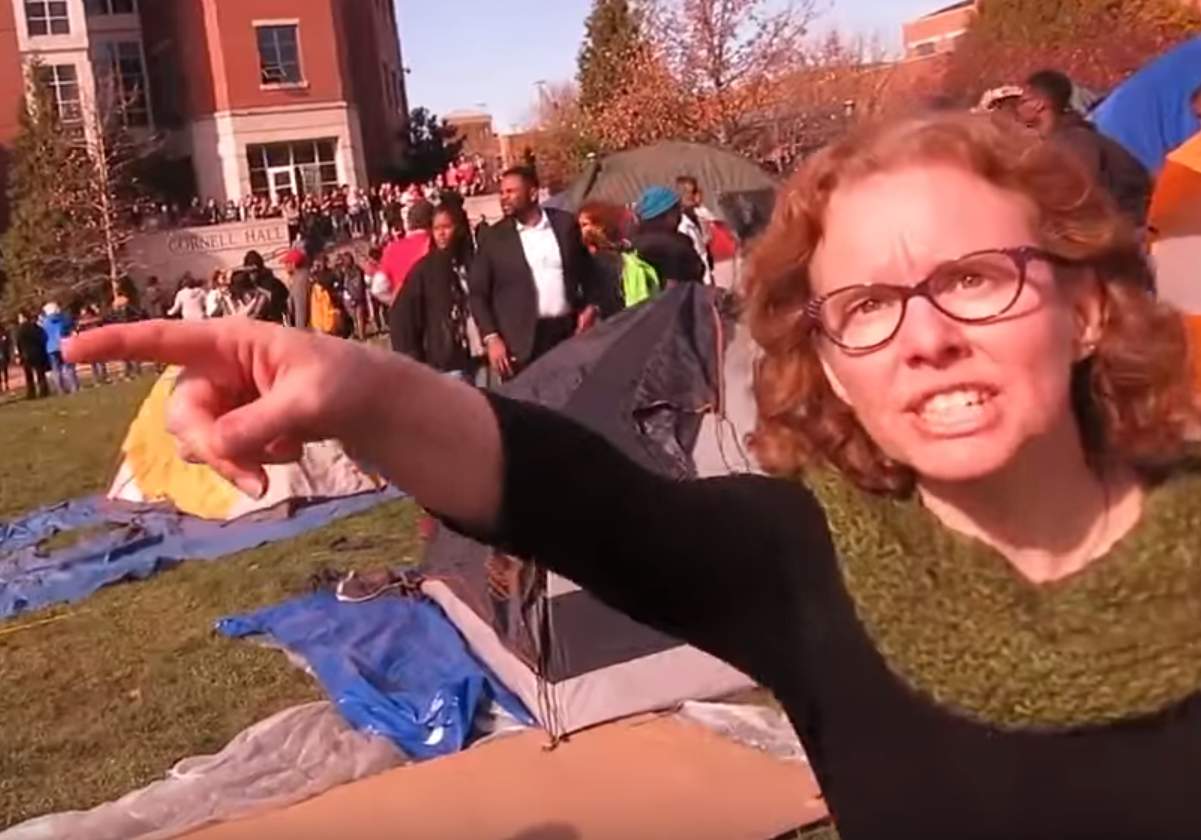 One person with a communist flag who's is so triggerd won't let us show her face say's"Impeach Amber Hayes I am triggerd! Racist Misogynist Zenphobic Islamphobic Facist Anti-Democratic Fat Evil Coporte Anti-Semtic Bullying Evil Sad Body shaming SJWphobic and Sexist Amber should be impeached." Others sent her death threats like #ShootVice
--------------------------------------------------------------
A Hurricane has been detected near Teddyland of 120 KM Speeds. Meteorologists predict it may end near Honorias/Chivalry Area.
----------------------------------------------------------
Teddyland to Keep Watch in WA Elections Dec 2016
Last edited by Republic Of Trasna on Wed Dec 14, 2016 1:17 pm; edited 1 time in total (Reason for editing : Legal Reasons. WARNING MAY CAUSE TRIGGERING IN PEOPLE UNDER MOST PEOPLE UNDER 35, College Students, Liberals, SJWS/PC BRIGADE. TEDDYLAND CITY TIMES NOT RESPONSIBLE FOR TRIGGERING. COPYRIGHT 2016)
Teddyland City Times
President Lily De Mele Promises Tax Cuts.
Lily De Mele gave a hint today on the woman's show "Lady Gossip" That she'd would reduce tax by almost 40%. Saying that the Liberal-Social Dems ,Labour, Socialist and Eco Coalition ruined Teddyland by increasing taxes and destroying small business. And leaving Teddyland with a 60% Tax rate. She'd said if tax's went down so business would go up and citizens keep their money in their pockets.
In the meantime lily de mele was asked about Vice-President Amber Hayes words and she said she agree with Amber. But said I wouldn't have said Git or Ungrateful and said a bit nicer. In the meantime one member of the Senaid (Upper House) Johana Moyo said that Libertarian Tax cuts will serve the rich fat cats and that Socialism is the only way we can fix all the problems. Former President Sen Johns Denounced Lily De Mele Words as stupid and uneducated like everyone who votes Libertarian.
Other thing's at the talk show with lily de mele. Lily De Mele was asked what her name meant. She said her mother had told her that her name was their because she born on top of a lily and De Mele means beautiful in Tedic. So her mother named her that "The Beautiful Lily in Tedic". She was asked about that 40% of schools had uniform and homework. Lily De Mele said she wanted to remove Uniforms and Homework because they are useless are waste of money and make kids stressed. She was also asked about why she had no guards. She said she had a pistol with her at all times and said she had no need for a body guard.
In other news A Major Car crash happened in Teddyland City causing 12 deaths and 40 Injurys.
It happened at Harlem Freeway North way Doobly, Teddyland City.
Snow is falling all over the Southills Newbridge and Teddyland city. Causing widespread disruption to infrastructure
President Forced to Step Down
     Today the Senate voted to force the resignation of President Hammond. The recent leak of documents proving that the president was voting down bills that went against the pharmaceutical industry. President Hammond voted down two bills putting more restrictions on the price companies can charge.

    The senate held a vote late this afternoon. In order for a president to be forced out of office a 2/3 majority is needed. The final tally of the vote was 83 for and 17 against.

    President Hammond has been quite during the entire process but a spokesperson for his cabinet has stated "President Hammond will cooperate and follow any decisions by the senate."

   Senate majority leader Alvin Waltz has stated "Today the people have spoken, the president has been asked to resign. Him and his team will leave office effective tomorrow at 1200."

    No reports of military activity or police activity has been noted. As of this time it is believed that President Hammond will leave office peacefully. Top Brass in the military have stated that they will follow any actions by the Senate; stating "We serve the people not the office."

    The next President would fall onto the Senate Majority Leader, Alvin Waltz. He is expected to be sworn in sometime early his week. More details as follows.



Posts

: 31


Join date

: 2016-11-09



Flanders Hearld
Tuesday 0.99 GP
Shame On you Lily De Mele! Riot's and Protest's across Teddyland!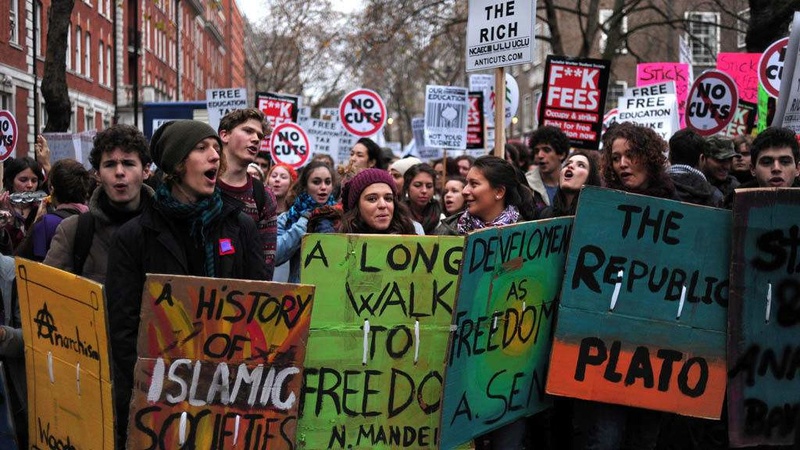 Today Lily De Mele has announced she will replace free college with a loan system as part of a government effort to reduce taxes. Lily De Mele has said she will replace "THE" (Teddyland Higher Education) with a the government to hand out student loans instead.Lily De Mele has been met with critics from College Students to Sen Johns. Lily De Mele think's that student loans will improve college education system. Many students are angered and held a protest in University Of Flanders and streets across ricton and simon to protest this And reports say a riot is in operation in Old Moose Street Trasna City. One person leader of the University Student Council Jim Jimmy has said. "Lily De Mele is trying to cut taxes to reduce public funding and let rich cat's make money. It is not funny that she is doing this. I believe taxes are essential and reducing the 66-69% will destroy Teddyland. The Libertarian Party has supported this policy of 97% to 2% with 1% Abstain. 54/55 Delegates have supported this motion to go into government tomorrow. Speaker of Dail Mike Mitwick thinks this will pass easily in the Dail but not the Senaid.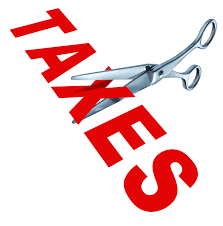 The Police are warning those that riot saying that it is unpeaceful and stupid.One report said a Libertarian HQ window was shot by a AK47 and a police officer injured after he was shot. More to come tomorrow.
Last edited by Republic Of Trasna on Tue Dec 20, 2016 1:49 pm; edited 1 time in total (Reason for editing : Breaking news)
Page 1 of 6 • 1, 2, 3, 4, 5, 6



Similar topics
---
Permissions in this forum:
You
cannot
reply to topics in this forum